Home Instead Donates $40,000 in HEPA Air Purifiers to Community
Community partners help distribute air purifiers to residents in need.
Due to fires around the country, air quality has adversely impacted individuals with respiratory and health issues in our region.
Home Instead was gifted with 100 SharkNinja portable HEPA air purifiers with a retail value of approximately $40,000, and is working with Age-friendly Peterborough and community partners to distribute the units. Peterborough Housing Corporation,
Community Care Peterborough and Thrive Housing and Support (formally Kawartha Participation Projects) are delivering the air purifiers throughout the month of July.
The Shark Air Purifier delivers quiet purification with heat and fan modes and the HEPA filter captures 99.98% of airborne particles and protects a home from common air pollutants such as dust, dander, allergens, and smoke.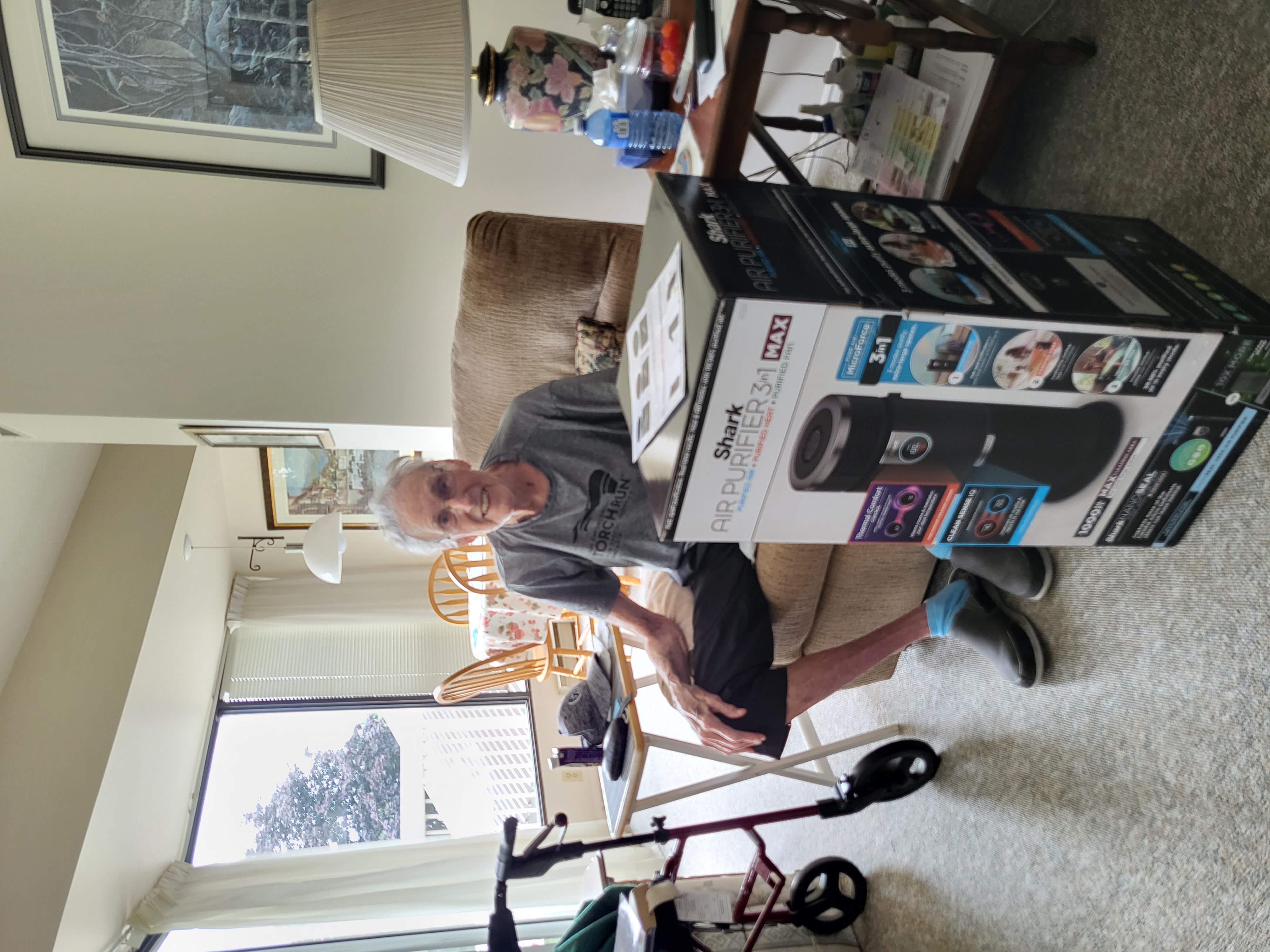 Raj Shah, a Community Care Peterborough, Client Services Coordinator said, "It was an amazing experience today to give the air purifiers to our clients. I delivered a unit to Edward, who is a 90-year-old client living with congestive heart failure among other health issues. When I gave Ruth, a senior living with Bronchitis her unit, she said, "This is amazing, I am so excited to use this. It will help me a lot in winter too as the furnace in the home does not work very well."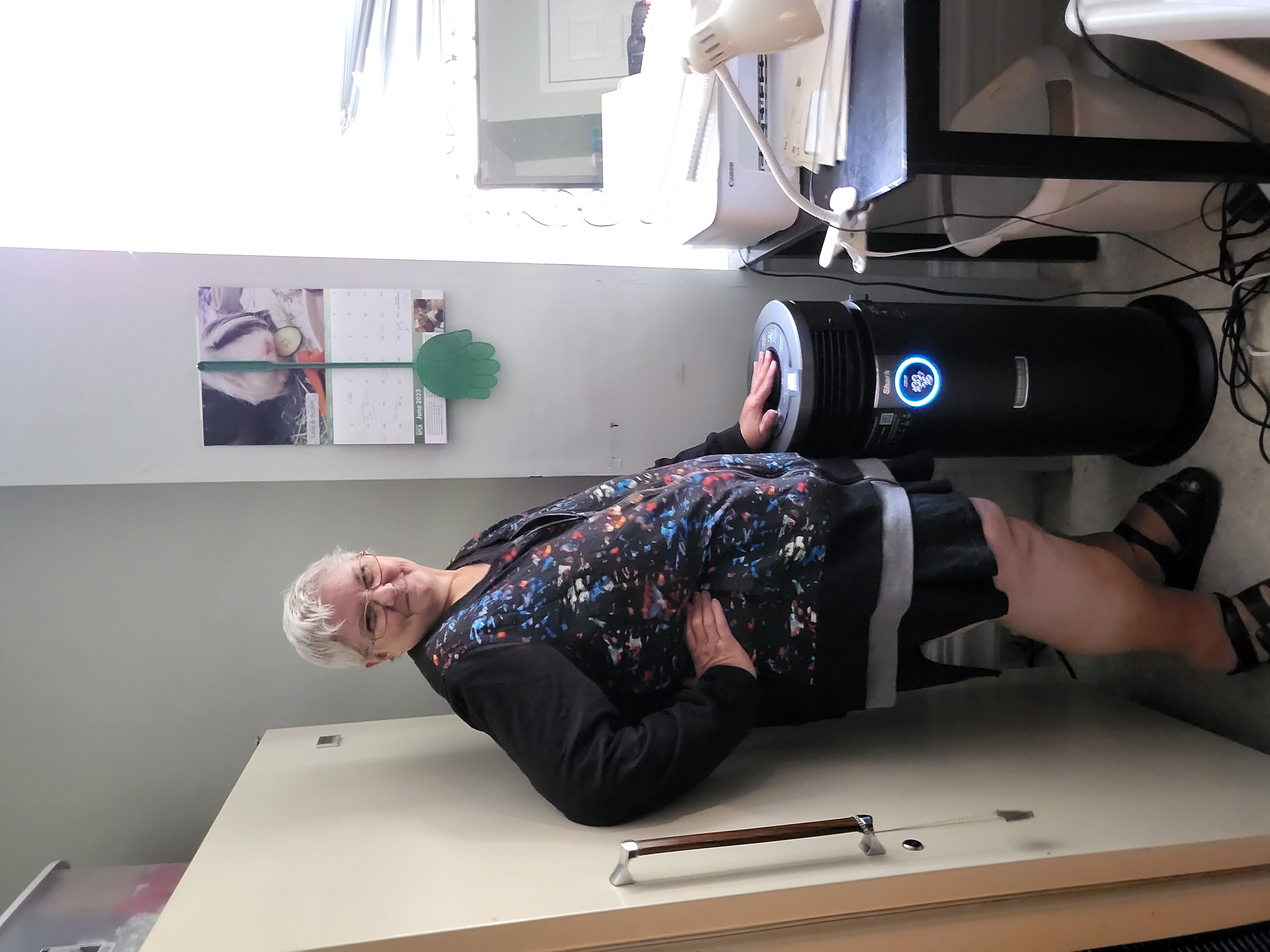 Jenn Ropertz, Director of Client Services for Thrive Housing & Support, accepted the air purifiers with gratitude. "With the increase in poor air quality with fires around the country, air quality often has a big impact on the breathing of our elderly clients with respiratory issues. Because of the generous and compassionate donation, our high-risk clients can breathe a little easier. To quote one of our receiving clients "The trick to life is to just keep breathing", and this unit has made that a little easier. Thank you again, we couldn't be more pleased to be partnering with such a compassionate company that truly cares about our population."
Glen and Nadine Robson, Home Instead Peterborough owners were thrilled to provide the air purifiers that will benefit so many people in our community.
For more information about Shark Air Purifiers, please call Glen at Home Instead at 705.243.5697 ext. 202.