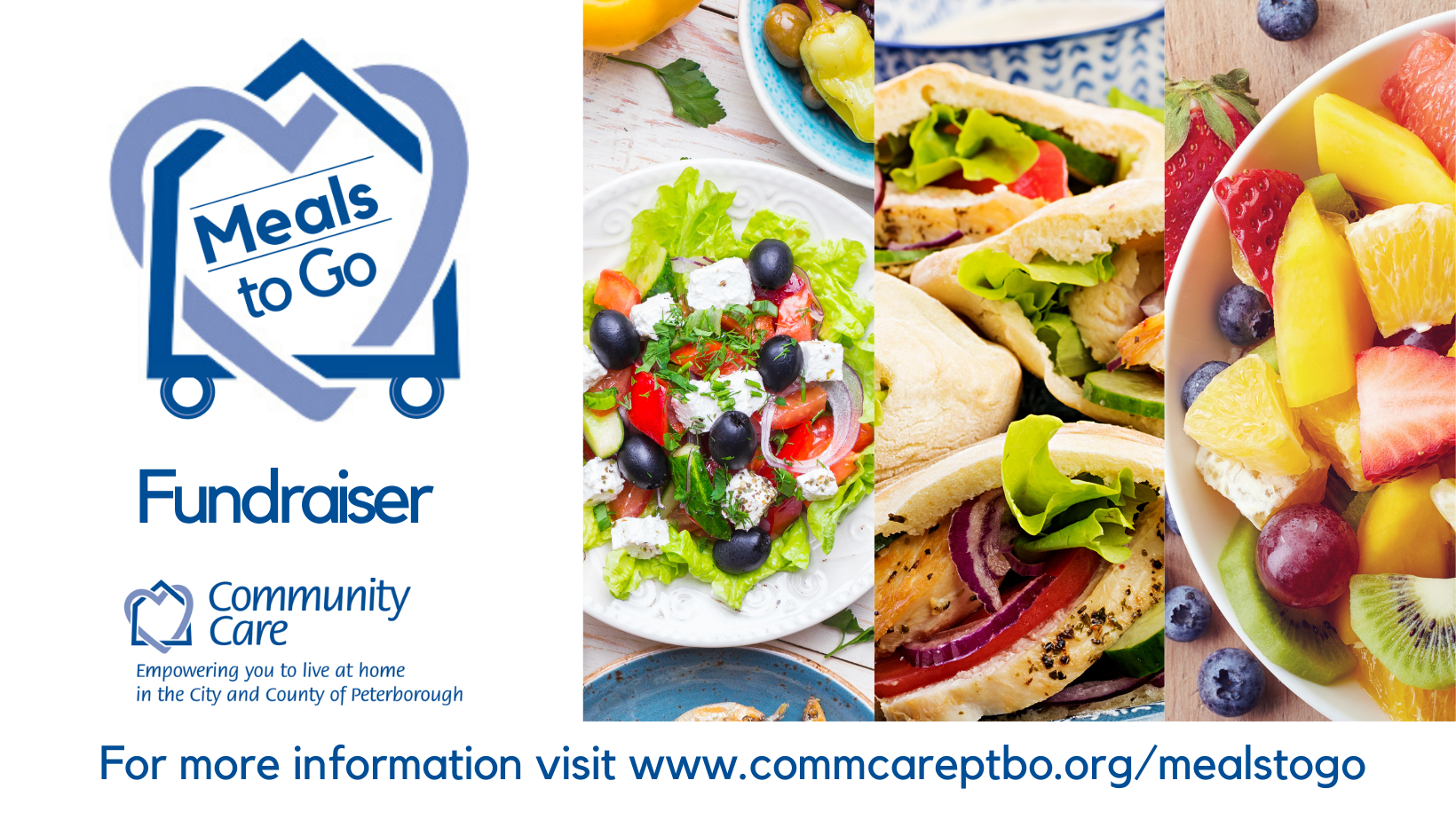 Community Care Peterborough is launching its annual Meals to Go fundraiser, delivering lunches to offices and local businesses located within the City of Peterborough on May 17th and May 31st and in Lakefield on May 31st too.
Community Care invites companies and small businesses to order lunches that will be delivered directly to their workspace by its Meals on Wheels volunteers. This year's lunches have a Greek theme and are only $10 each and are being prepared at Maple Ridge Retirement Services' kitchen which is located at the new Peterborough Housing property on Bonaccord Street.
Normally taking place in March, this year's spring Greek-themed menu includes:
A Greek salad made with romaine lettuce, cucumber, tomato, red onion, black olives, feta cheese and homemade Greek dressing; and
A chicken tzatziki pita, made with diced chicken on a fresh pita with lettuce, cucumber, grape tomatoes, red onion, black olives, feta cheese and creamy tzatziki sauce; and
Fresh fruit cup medley of cantaloupe, blueberries and grapes
There are vegetarian, gluten-free and lactose-free menu options also available upon request.
"We are planning for 600 lunches to be ordered and hoping to raise $4,000," said Iris Crowder –Client Services Coordinator, Community Care Peterborough. "The Meals to Go lunch is $10 per person and for every additional $10 donation participants make, they are providing a meal for a senior who truly can't afford one for themselves. This year more than ever, we are supporting more people who are challenged to get groceries or prepare their own meals."
Operating in Peterborough since 1964, the Meals on Wheels program is so much more than a meal. Meals on Wheels provides a social visit by a caring volunteer, a safety check for many who are isolated, and ensures that seniors can receive hot nutritional meals to help them remain healthy in their own homes. Sometimes, a Meals on Wheels volunteer may be the only person a senior interacts with on a given day. Community Care offers a Meals on Wheels subsidy program for clients who simply cannot afford regular meals.
Last year, Community Care provided over $20,000 of free meals through their Meals on Wheels programs to clients who were struggling with food insecurity. This generosity and compassion of community members made that possible. Charitable tax receipts are available for donations of $10 or more.
"The Meals on Wheels program that we provide to clients in the City and County of Peterborough truly empowers them to live independently and healthier at home," said Danielle Belair, Executive Director for Community Care Peterborough. "We are seeing an increase in the need for this program and there is an increased demand on us to provide more subsidies for low-income clients. The donations that we receive through this Meals on To Go, fundraiser, certainly help us to meet this growing need."
Get A Meal, Give A Meal during Meals to Go fundraiser Summary
Peterborough Dates: May 17th and May 31st
Lakefield Date: May 31st, 2023
Delivered Meals to Go are $10 per meal and donations appreciated

Special thank you to Crosswind Farm in Keene for donating feta cheese and Outpost Packing Products Ltd. and Sysco for donating transportable food containers to help Community Care Peterborough keep costs down for this fundraiser.
Businesses can order online by visiting https://www.commcareptbo.org/mealstogo.
Downloadable paper order forms (great for circulating in the office) are also available there too or by calling (705) 742-7067.