On Saturday, December 3rd, Community Care hosted its 2nd Annual Jingle & Mingle fundraising event at the North Kawartha Community Centre and raised over $4,000 to help support programs in Apsley and throughout the Municipality of North Kawartha.
Pictured below: Attendees all had a marvelous time cheering at the Jingle & Mingle 2022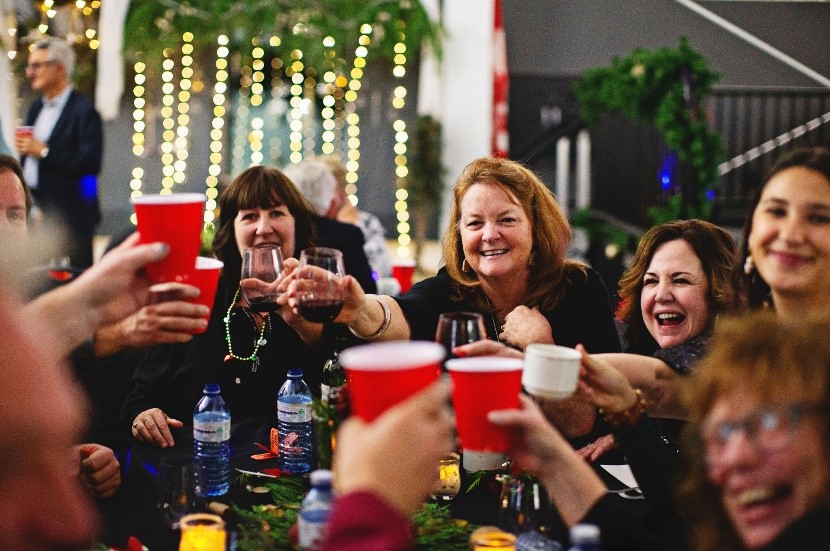 "The evening was magical, and everyone enjoyed the festive dinner catered by Heaven on Seven," said Katie Bryck – Community Care's Community Development Coordinator in Apsley. "We danced the night away and have the photos to prove it! Sofia with Newtown Photography donated her time and talent to capture our event."
Pictured below: Community Care Volunteers dancing with Katie Bryck – CCP's Community Development Coordinator to get the party started at Jingle & Mingle 2022.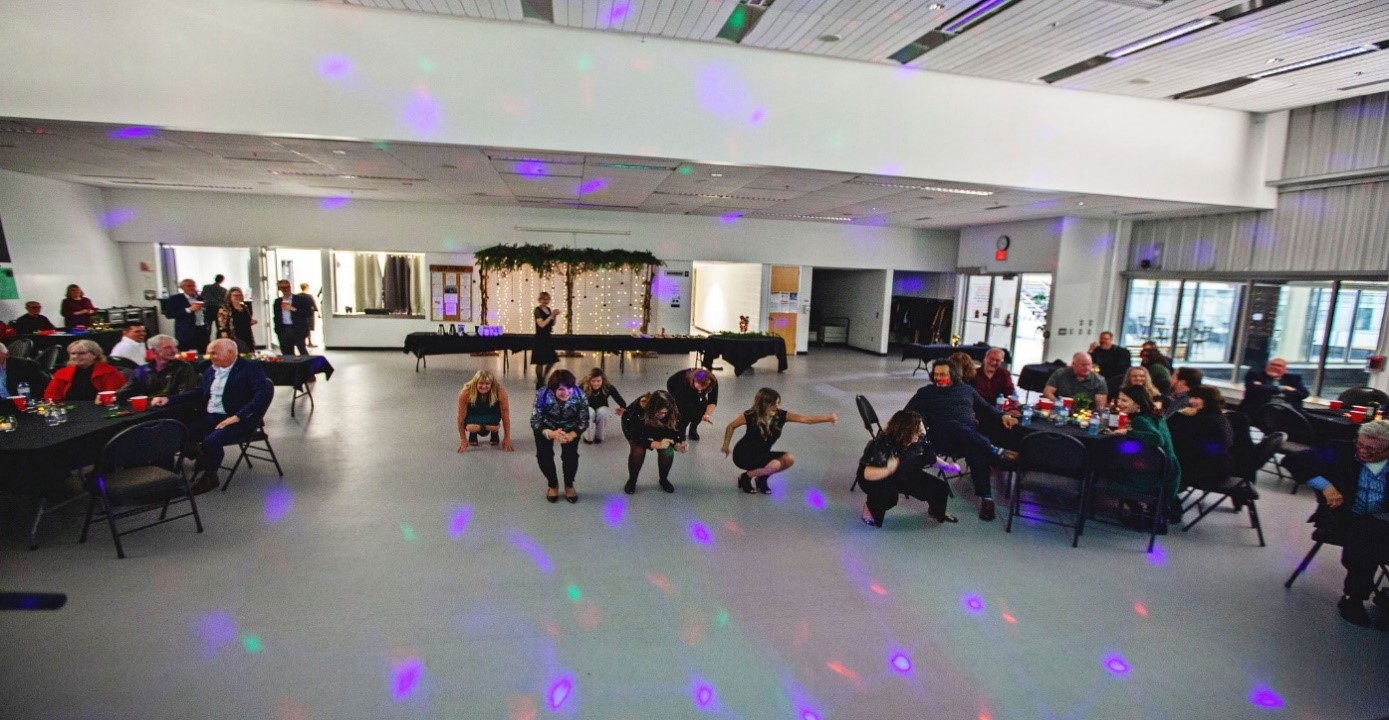 More images can be downloaded from Community Care's local Facebook account - https://www.facebook.com/CommCareinApsley.
Pictured below: Don Roden and his wife Catherine dancing at the Jingle & Mingle 2023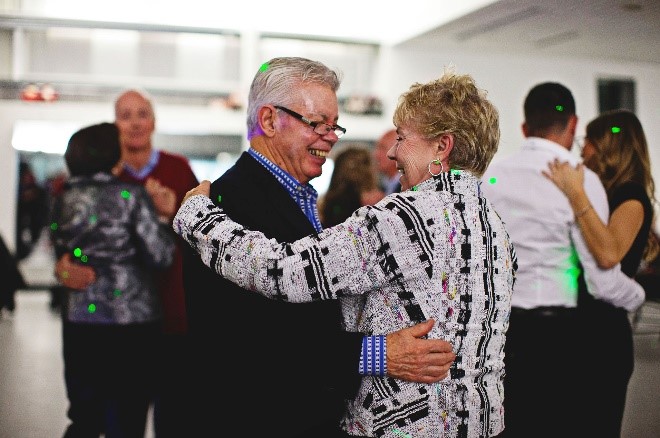 "This event would not have been a success without our dedicated group of fundraising volunteers, who worked endless hours promoting our event, selling tickets, and ensuring the decorations were elegant and perfect. Thank you to all of our volunteers, who continue to help support us and the local community," added Bryck.
Below: Lions Club members helped at the bar and sold 50/50 tickets – Meryl Post, Larry Nesbitt and Brenda Lenson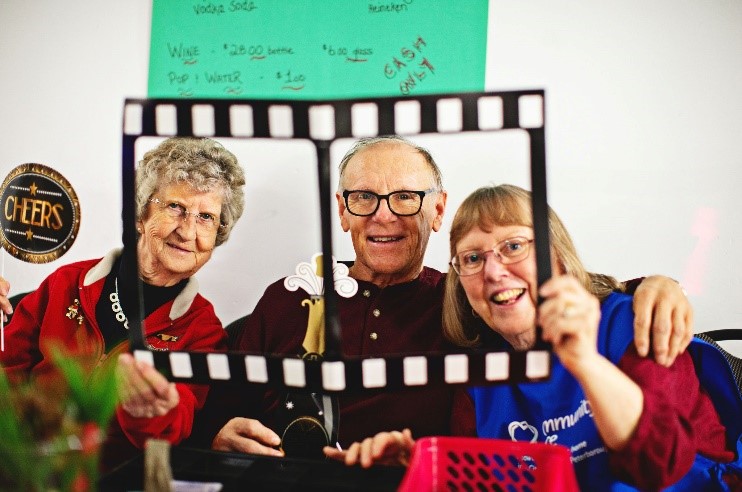 Event sponsors were Clark Breuls ReMax, Apsley Veterinary Services, McWilliams Moving & Storage, Dan Joyce Clothing, and North Kawartha Lakes Association.
Below: Attendees using our props at the photo booth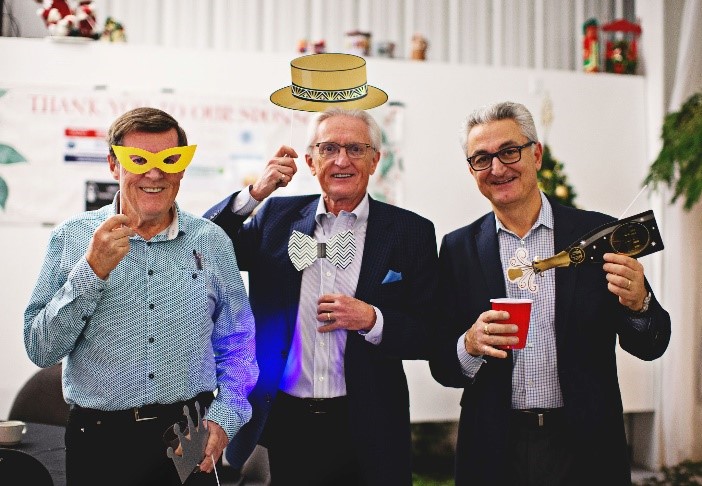 "We would also like to thank all of our generous donors for this event, which includes a long list of local businesses and community members who weren't able to attend our event. We are pleased to announce that we raised over $4000.00 to support the Apsley office," added Bryck.
Pictured below: Sharon and Brian Flood of Gilmour Bay Marina and their guests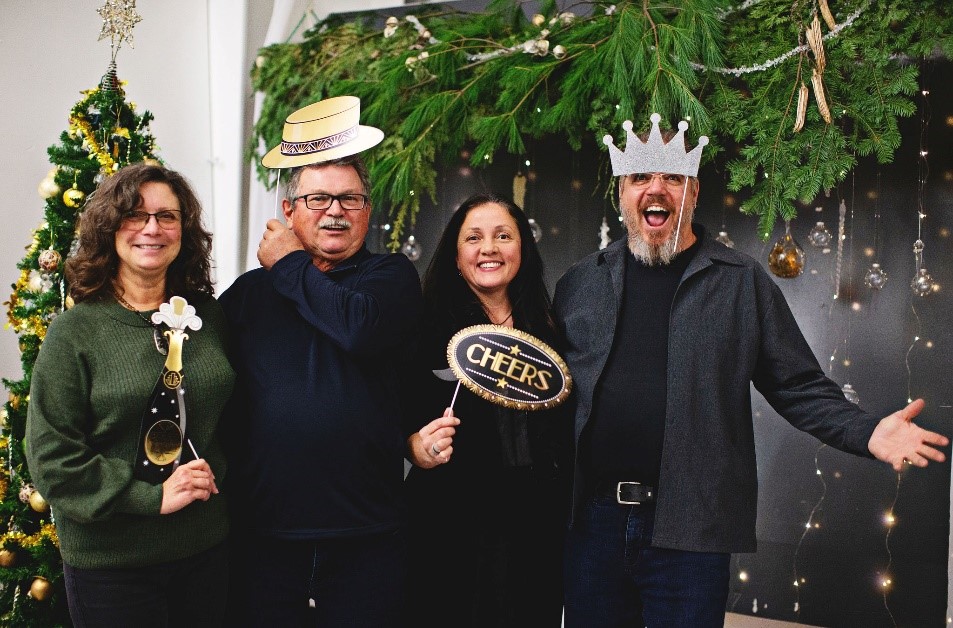 Community Care is a not-for-profit organization that operates several community health support programs like Meals on Wheels, transportation to medical appointments, and free exercise programs for seniors. Their programs are designed to keep seniors and adults with disabilities in their own homes as long as possible and out of hospitals and long-term care.
For more information about Community Care in Apsley call Katie at (705)656-4589 or visit www.commcareptbo.org.