92, 608.26 Smiles for the City and County of Peterborough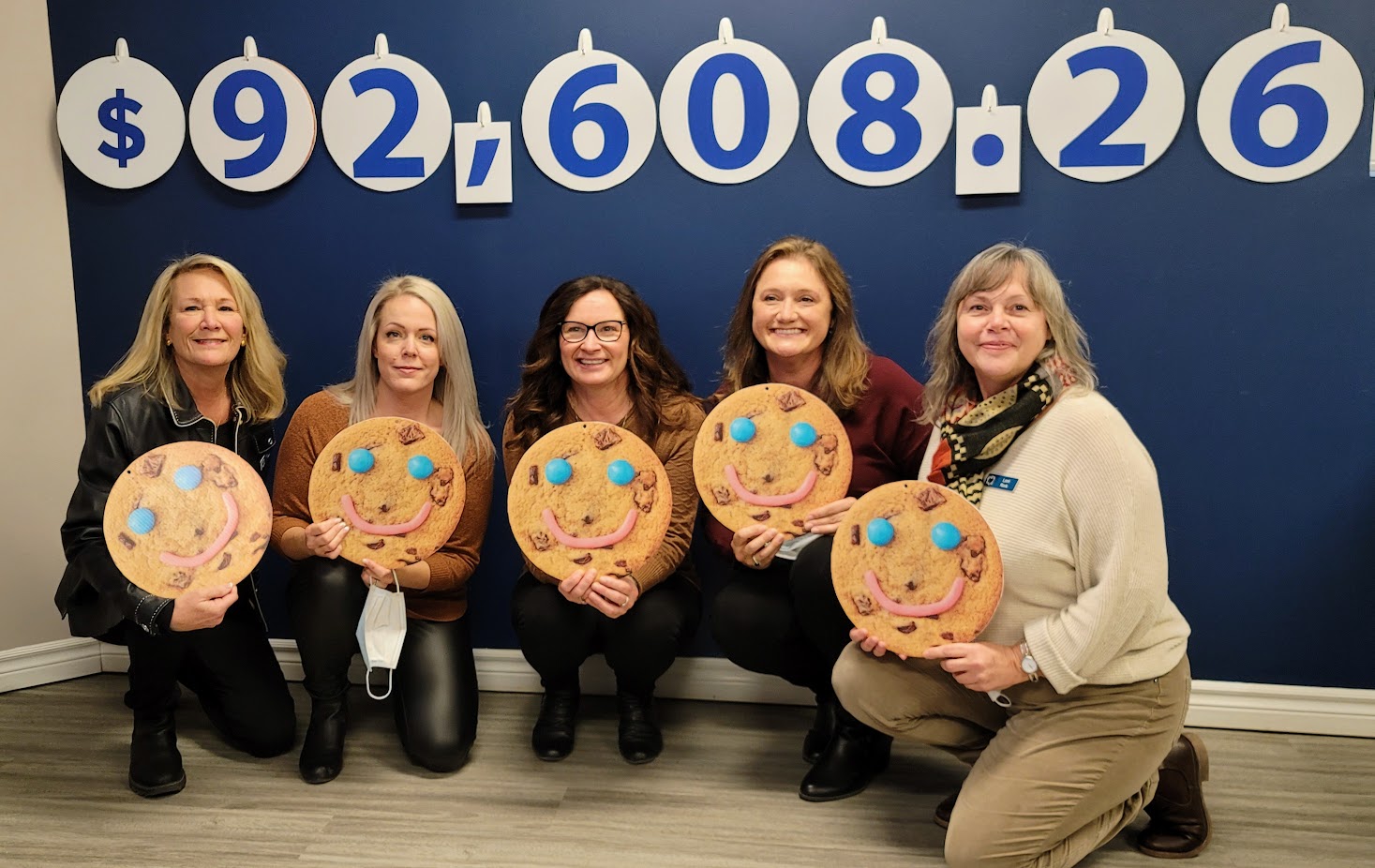 November 15th, 2022 (City and County of Peterborough)
The Smile Cookie reveal took place this morning at Community Care's office in Peterborough to thunderous applause. A record year, $92,608.26 dollars raised for Community Care to assist their Give A Meal, Give A Drive subsidy programs.
"We are awe-struck with this year's result," said Danielle Belair – Executive Director, Community Care. "We cannot say thank you enough to our communities, the local Tim Hortons teams and our volunteers who together made this happen for us."
From coast to coast, Tim Hortons sold a record-breaking number of cookies over $15M, and this is a record breaking year locally too.
"Our best year ever and 100 percent of the sales of cookies were donated to Community Care," said Mary Blair – a Tim Hortons Owner. "People also made donations in lieu of purchases and this is included in this $92,608.26 total too."
Participating locations:
In Peterborough
721 Ashburnham Drive
1527 Water Street
1200 Lansdowne Street West
336 Lansdowne Street East
871 - 875 Chemong Road
157 George Street North
645 Lansdowne Street West
55 Park Street North
81 Hunter Street East
898 Monaghan Road
1781 Lansdowne Street
1420 Crawford Drive
1901 Lansdowne Street West
949 Highway 7 East
Parkhill
In Lakefield
In Bridgenorth
In Curve Lake
Visit www.timhortons.com for an up-to-date list of charities and cities participating in this year's campaign.