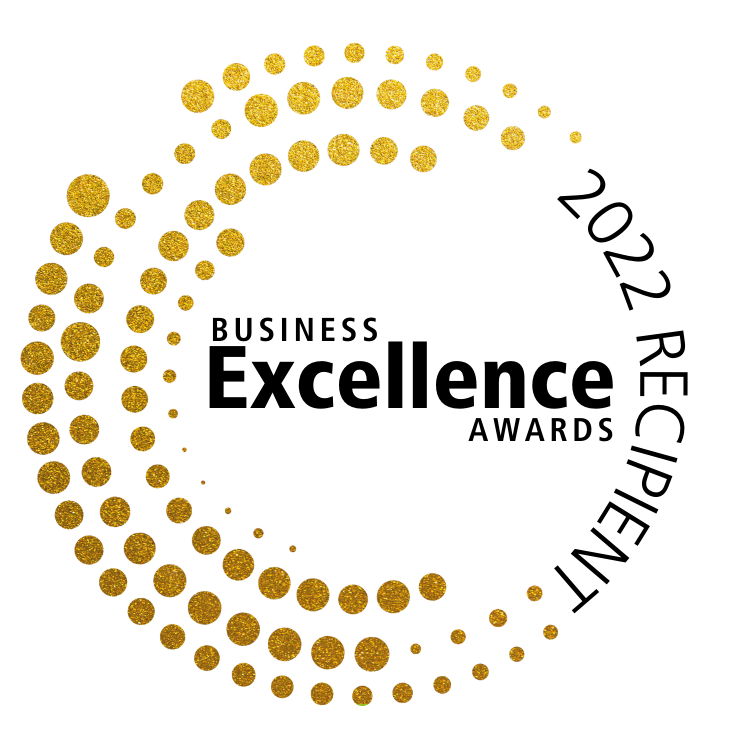 2022 Business Excellence Award – Not-for-Profit Category
We were so honoured to be selected as a finalist and even more thrilled to win the 2022 Business Excellence Award in the Not for Profit Category at the Peterborough Kawartha's Chamber of Commerce's Business Excellence Awards ceremony on October 19th, 2022.
This category was sponsored by DM Wills and Associates and is in recognition of a not-for-profit that exemplifies excellence and/or growth in programs and services, volunteer management (recruitment, training, recognition, etc.), fundraising initiatives, transparency/disclosure, and marketing & promotion; is innovative, and has community involvement.
Danielle Belair – Executive Director accepted the award on behalf of all Community Care Peterborough's clients, volunteers, and staff.
"Thank you for recognizing the work that we do in the City and County of Peterborough," said Belair. "We also want to recognize the work of our fellow finalists – The Peterborough Humane Society and the Kawartha Haliburton Children's Foundation for the work they do in our communities as well."
Our sincerest thank you to the judging panel for this award. We will display our award with pride!